Preventing Teen-Related Drowsy Driving Accidents  
September 6, 2017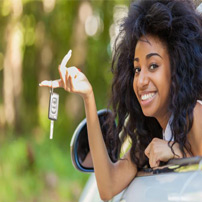 It is a sobering fact that car accidents are the leading cause of fatalities among adolescents. Many of these tragic accidents are the result of drunk driving, distracted driving, texting while driving, or other irresponsible behavior brought on by peer pressure or the desire to look cool in front of friends. However, many of these accidents are the result of drowsy driving, which has become a serious issue, particularly among teens who are involved in a variety of extracurricular activities after school. Many parents, schools, and lawmakers are wondering what can be done to address this issue and prevent future drowsy driving wrecks.
The average teen needs eight to 10 hours of sleep every night, yet few teens are able to fall asleep much before 11:00 p.m. due to the change in melatonin production brought on by adolescence. When you consider the fact that most high schools start their day before 8:00 a.m., the majority of teens are not getting the required amount of sleep on a daily basis. As a result, this can affect a teen driver's ability to react quickly when operating a motor vehicle, making them more vulnerable to serious accidents.
Delay in School Start Times
Changing the start times for high schools has been an ongoing issue since the American Academy of Pediatrics released a statement in 2014 stating that all high schools and middle schools should start no earlier than 8:30 a.m. The Academy of Sleep Medicine issued a similar statement based on the overwhelming evidence that sleep-deprived teens are at risk for accidents when they are behind the wheel. According to data, approximately 20 percent of car accidents are caused by drowsy driving, and over half of these accidents involve drivers under the age of 25.
Studies conducted in Kentucky, Minnesota, Virginia, and Wyoming have shown that students who live in districts with a later school start time experience significantly fewer car accidents, compared to those with earlier start times. Yet, only 15 percent of public high schools in the United States have changed their start time to 8:30 a.m. or later. For many schools, the earlier start time is in place in order to allow enough time for after school activities, including sports, music, theater, and other clubs and activities. A later start time cuts into the amount of time available for these activities. However, many parents believe that changing to a later start time can prevent teen-related drowsy driving accidents, which is a change worth making.
Baltimore Car Accident Lawyers at LeViness, Tolzman & Hamilton Represent Victims of Drowsy Driving Accidents
 If you or a loved one has been injured in a drowsy driving-related car accident, you are urged to contact the Baltimore car accident lawyers at LeViness, Tolzman & Hamilton. Drowsy driving is preventable if proactive steps are taken to ensure that all drivers are well-rested. Our experienced team has a proven track record of securing settlements for victims of drowsy driving accidents and we will not stop fighting for you until justice has been served. To set up a free, confidential consultation, do not hesitate to call us at 800-547-4LAW (4529) or contact us online.
Our offices are located in Baltimore, Columbia, Glen Burnie, and Towson, allowing us to represent car accident victims in Maryland, including those in Anne Arundel County, Carroll County, Harford County, Howard County, Montgomery County, Maryland's Western Counties, Southern Maryland, and the Eastern Shore, as well as the communities of Catonsville, Essex, Halethorpe, Middle River, Rosedale, Gwynn Oak, Brooklandville, Dundalk, Pikesville, Nottingham, Windsor Mill, Lutherville, Timonium, Sparrows Point, Ridgewood, and Elkridge.